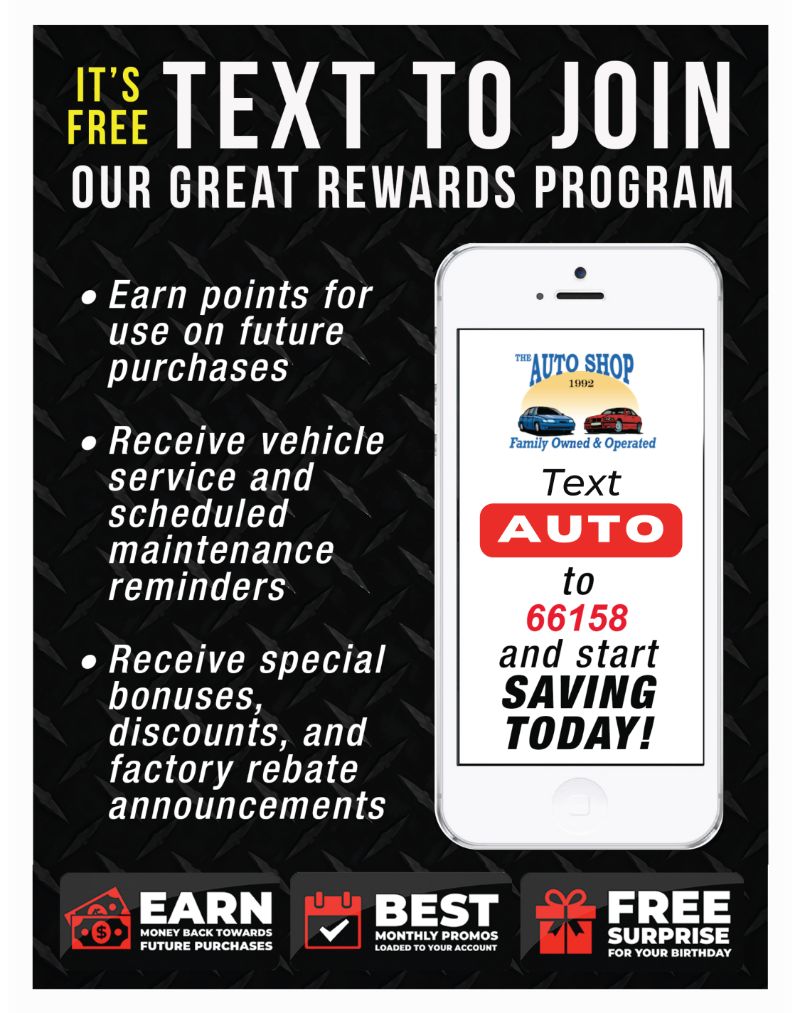 Introducing The Auto Shop's Exclusive Rewards Program!
At The Auto Shop, we don't just believe in top-notch auto service but also in giving back to our valuable customers. Introducing our exciting Rewards Program that offers you more than just impeccable service.
🔧 Earn Points on Every Purchase: For every dollar you spend with us, earn points that you can use on your future visits. It's our way of saying thanks for your trust!
📅 Never Miss a Service Again: With our Rewards Program, you'll receive timely vehicle service and maintenance reminders. Keep your vehicle in peak condition without the hassle of tracking dates.
💸 Exclusive Discounts & Rebates: Stay updated with our exclusive specials, discounts, and the latest factory rebate announcements. Your car maintenance shouldn't break the bank!
🎉 Celebrate with The Auto Shop: As a token of our appreciation, enjoy a free surprise on your birthday! It's our way of joining in on your celebration.
Start Saving Today: Ready to join and start saving? It's simple. Text AUTO to 66158 and become a part of our exclusive circle. We promise to keep your ride smooth and your pockets happy!
Discover the The Auto Shop difference today. Where loyalty is rewarded, and every service feels special.